Sience many years, people from Poland have been traveling to England constantly. Millions of tourists are visiting the cities of London, Sheffield and Manchester every year. However, UK citizens are frequent guests in a polish country as well. That's why we have decided to cooporate with Poland. Our collaboration with KrakowDirect gives our clients an opportunity to have a free Krakow walking tour in May and June. What more, they offer discounts for their other tours, for example the Auschwitz tour or Wieliczka salt mine tour.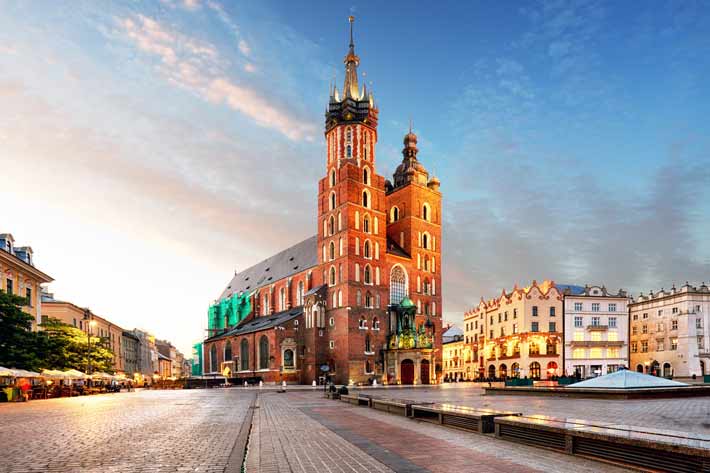 During the Krakow walking tour you can explore the streets of this historical, royal city. It was the residence of many great polish kings, who had to deal with many incursions. A lot of other countries and kingdoms tried to gain control of this rich and special city. There are many legends about Krakow, that guests can hear during the Krakow walking tour. The most famous one is about Szewczyk Dratewka and the Wawel's dragon.
Historical centre of Krakow is currently on the World Heritage site by UNESCO. Amazing architecture, plenty of cultural institutions, prestigious universities and many historical places make this city very attractive touristic destination. The tour offers their guides in many languages, as the tourists are coming from around the world. However, the highest pecentage (23%) of them comes from Great Britain.
Places to see in the city center during the Krakow walking tour:
Main Square,
Royal Route,
Cloth Hall,
University Quarter,
St. Mary's Basilica,
Wawel Castle.
Another districts included in Krakow walking tour:
Kazimier (Jewish Quarter)
Podgórze (Jewish ghetto)
Nowa Huta
We offer:
Krakow airport transfer
Proffesional English speaking driver
Proffesional English speaking guide

Parking and fuel costs included